HOW VIRTUAL INSPECTIONS
CAN HELP EXPLODE
YOUR BOOKINGS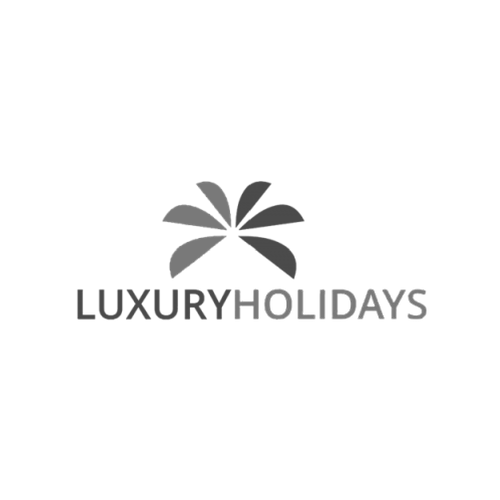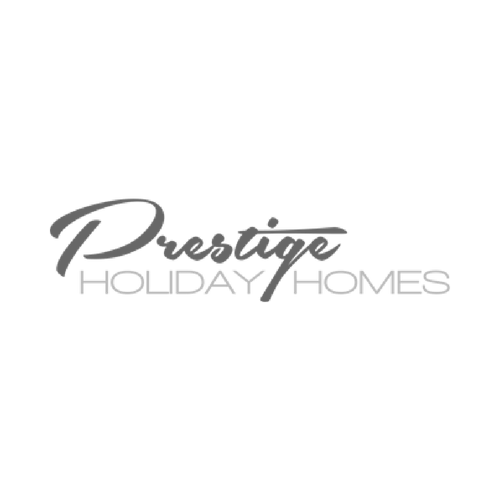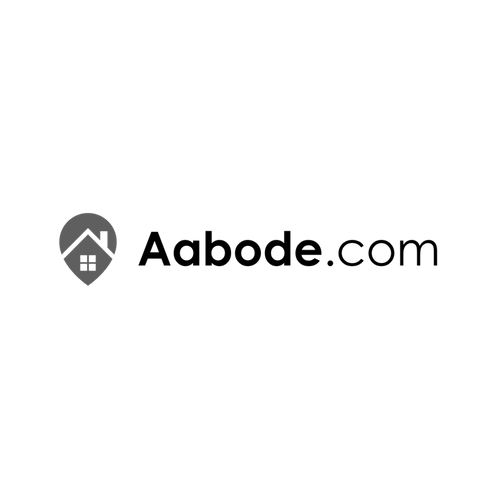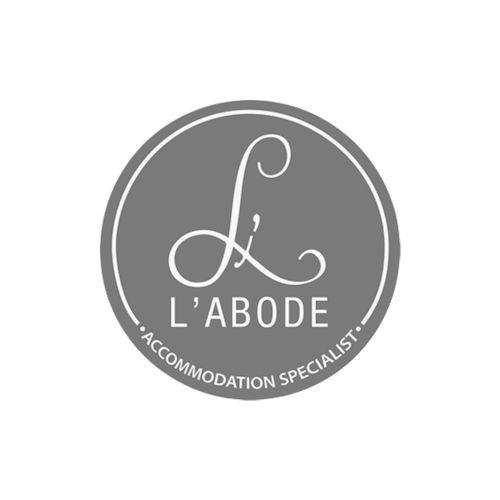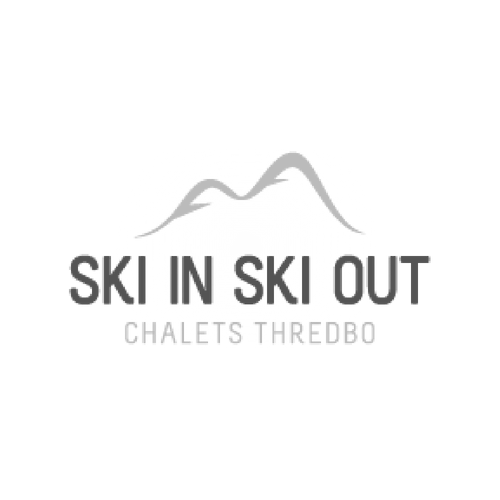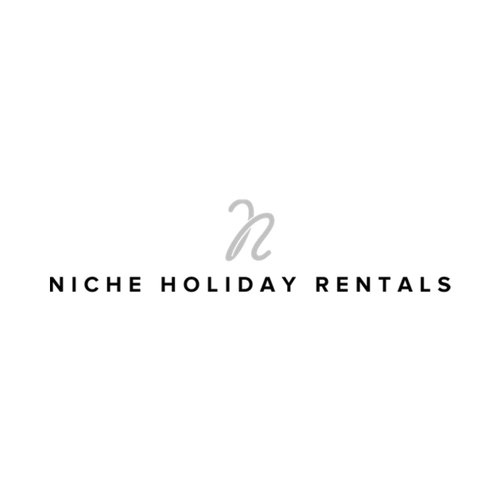 Hi, I'm Daniel, Founder and Head of Growth here at Virtual Inspections.
Let's cut to the chase.
You're on this website because you're hungry to create the ultimate holiday experience.
And so are we…
I started Virtual Inspections a little over three years ago after my own nightmare accommodation experience.
I had booked what I believed was to be a premium accommodation, with premium facilities and premium ocean views.
It was actually the night of my wedding and was to be the first night together with my now-wife and I wanted an accommodation that complimented this special occasion.
But in reality…
The 'master bedroom' was tiny.
The living room was at eye-level with the road outside.
And despite the small size, it felt half-furnished.
I couldn't help but ask, "How did I end up in this situation?"
After going back on this particular holiday rentals website, it was blatantly obvious how.
The only image available was a tiny thumbnail sized image placed amidst a sea of text, exclaiming how brilliant the accommodation was.
I felt gypped.
I felt lied to.
I felt like I'd stuffed up one of the most important nights of my life.
This really gutted me and I could have just wallowed in my own self-pity…
Or I could have recognized the opportunity and grabbed the bull by the horns, so to speak.
Fast forward to today, and…
We're the fastest growing provider of visual media solutions for holiday rentals across Australia and New Zealand.
YOUR DEDICATED TEAM OF 3D VIRTUAL TOUR TECHNICIANS, PHOTOGRAPHERS, VIDEOGRAPHERS AND DRONE OPERATORS…
In the last 3 years we've grown from 2 to 9 team members, and are aiming to be Australia's largest visual media agency within five.
This isn't some unreachable, dream-goal. We fully expect to hit this benchmark, as long as we keep recruiting top-talent and providing unrivaled results for our clients.
When you hire us, you are literally plugging in a badass team of 3D virtual tour technicians, photographers, videographers and drone operators to help you reach your growth goals.
To staff your business up with this kind of expertise it would literally cost you $280,000+ per year in overheads (average salary of $70k x 4 team members).
Instead, you can have our team manage this ALL FOR YOU at a fraction of that cost (and you don't have all the headaches of building and staffing a team).
GET A FREE 30-MINUTE STRATEGY SESSION
"3D virtual tours gave us the opportunity to create a virtual real life experience that enhances emotions and thus increases conversions. Through our 3D virtual tours we were able to differentiate ourselves from competitors, ultimately increasing our bookings. Being state of the art hotel marketing our guests are continually blown away with the visual information we are able to provide before they make their booking."
MARTIN KLEIMEIER – HUNTAWAY LODGE
BUILT DIFFERENTLY FROM THE GROUND UP
We help holiday rentals, large and small, to dominate their area by implementing "ahead of the curve" visual media strategies with an aim to increase bookings. The video below is a peak behind the curtain on what makes our approach so vastly different.
WE'RE THE FASTEST GROWING 3D VIRTUAL TOUR COMPANY IN AUSTRALIA BECAUSE THE HOLIDAY RENTALS WE PARTNER WITH ARE AUSTRALIA'S FASTEST GROWING HOLIDAY RENTALS
In other words, your growth is our growth.
And our rapid success is proof in itself that what we do for holiday rentals like yours works.
Virtual Inspection's ROI-focused 3D virtual tour strategy is SO ruthlessly effective…
That this year we'll work with over 500 accommodation providers throughout Australia.
Because we don't just talk about doing this for our clients.
We actually DO IT. Every day.
Last year we captured over 400 3D virtual tours.
This year, we're gunning to double that again.
It's an ambitious goal. But we know from our research and results exactly what we need to do to make that happen. Financially. Strategically.
Down to the dollar.
We have 9 of the sharpest visual media minds whose sole focus is on exploding holiday rentals.
We have 3D virtual tour technicians, photographers, videographers and drone operators…all of whom are put at your disposal as a Virtual Inspections' client.
And all of whom I've hired, trained and paid to analyze your bookings and increase it by 25%.
Working with us is — and I'm not bragging when I say this — probably the smartest way to grow your holiday rental business.
But hold up a second. Because if you're thinking about working with Virtual Inspections in 2019, you should know something…
IF YOU'RE LOOKING FOR A 'SILVER BULLET', AN 'EASY BUTTON'
OR A 'QUICK FIX' PLEASE KINDLY LEAVE THIS WEBSITE.
If you're after a 'Quick Fix'… or you want to try and trick your audience to book with you…
or you want to try and cut corners with your own holiday rental…
OR…you think that by just having a website will somehow magically turn your holiday rental into a market-dominating cash cow…
Then you should leave this website right now.
Virtual Inspections creates 3D Virtual Tours.
Not cheap, basic forms of visual media that do more harm than good.
Making a successful holiday rental work is HARD WORK.
Yes, when it's all up and running, it can be just like you imagined: Passive revenue and money while you sleep.
But it takes HARD WORK to figure everything out. We know that well.
Making the sales and marketing part work is literally 80% of the battle.
That's what we work on for you.
We work as hard on getting everything working for your business as we do for our own.
We don't create 3D virtual tours that look cool but delivers no tangible results.
There's no smoke and mirrors in how we grow your holiday rental.
Just measurable results.
That's the essence of our 3D virtual tours.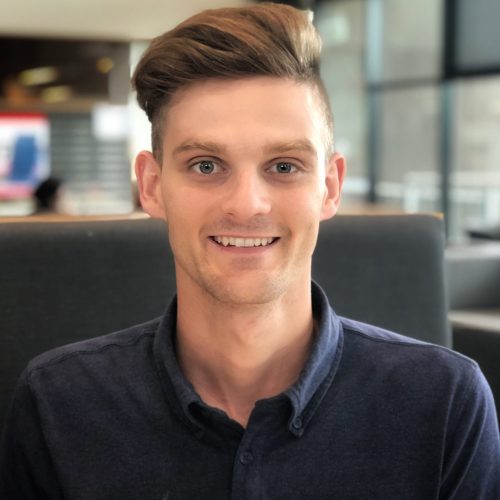 Daniel Rayner
Founder & Head of Growth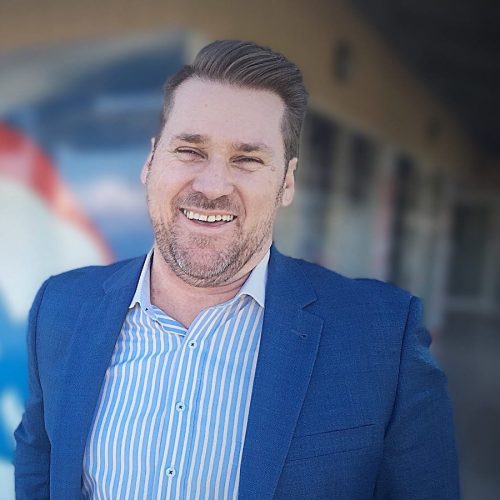 Wes McGregor
Founder & Director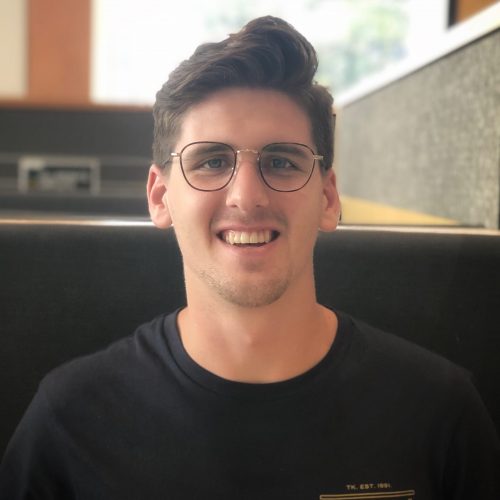 Sam Cotgrove
Sales & Marketing Manager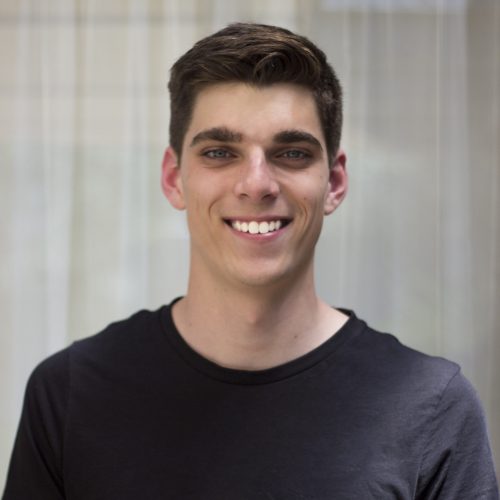 Matthew Harris
3D Technician (Victoria)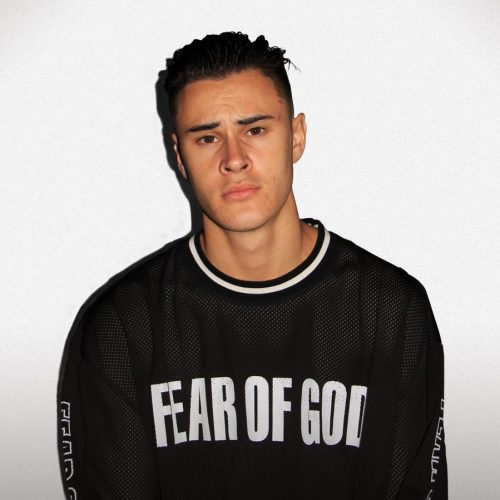 Caleb Clarke
3D Technician (New South Wales)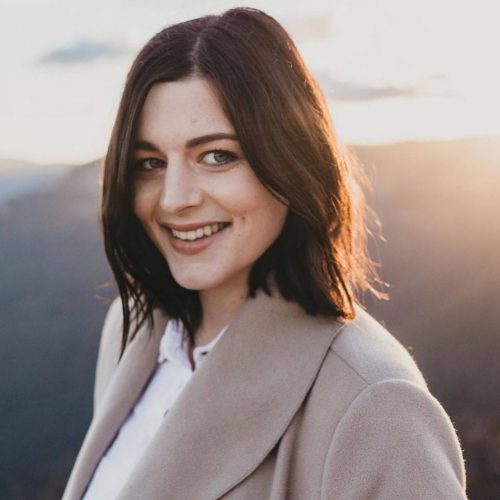 Caitlin McGovern
3D Technician (New South Wales)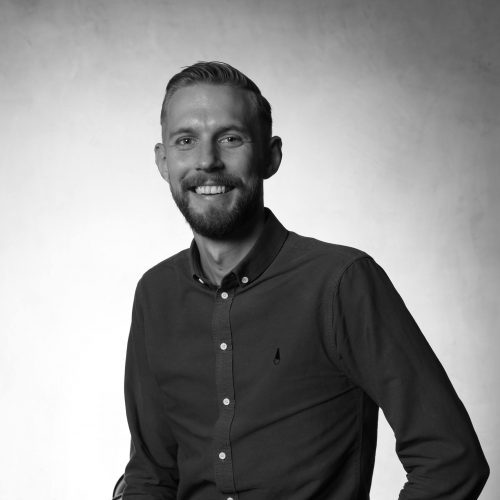 Ashford Page
Video Master (Victoria)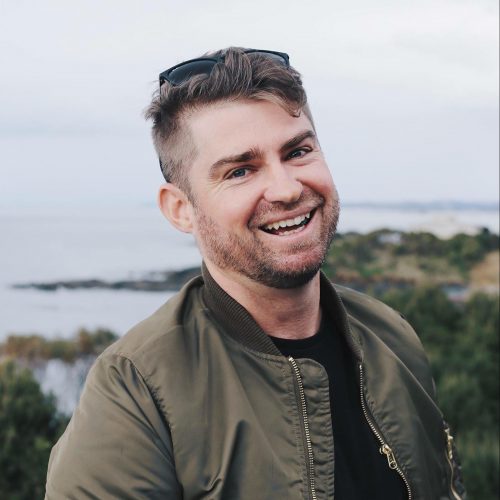 Joel Harding
Video Master (Queensland)
Dee Johnson
Technical Support
A RIGOROUSLY TESTED, PROVEN SYSTEM FOR INCREASING BOOKINGS
Virtual Inspections creates a simple, effective 3D virtual tour strategy that drives qualified guests straight to your holiday rental. The three main ways we do that are:
LEVERAGING YOUR GUEST DATABASE
You most likely have a large database of guest details stored away somewhere on your computer right?
And I'm sure that most, if not all, had such a wonderful experience staying in your holiday accommodation.
They probably arrived home from the holiday and couldn't stop raving to their friends and family about your accommodation.
But no matter how well they tried to articulate what it was like, they simply couldn't describe it well enough.
Now imagine equipping those same satisfied guests with a 3D virtual tour link that can be text messaged and viewed on your smartphone.
Don't you think they would immediately message it out to all of those friends and family members they were trying to explain the accommodation to?
And not only that, but what a reminder to past guests about how fantastic their holiday was.
Even by signing off with, "Would love to have you back!" will do wonders in increasing your bookings.
LEVERAGING LOCAL TOURISM BODIES
Local tourism bodies are always looking at new and exciting ways to attract people to their area.
Whether you realize it or not, the area you are in will have a tourism body who have this exact purpose.
And not just your local area either.
There is most likely a tourism body for your immediate suburb and surrounding areas.
Then there will most likely be a regional tourism body.
Then there will be the state tourism body.
Finally, there will also be the Australian tourism body.
Each of these tourism councils will have a team of people looking at how to attract more people to their particular area.
By sending them an email with your fresh, new 3D virtual tour, you will not only attract their attention, keeping your accommodation at the top of their mind, but they will also want to feature your 3D virtual tour, to showcase the cutting edge and ground breaking technology "they are using" to market their area.
LEVERAGING LOCAL MEDIA OUTLETS
Similar to the various tourism bodies, there are a number of media outlets that are daily looking for new and exciting stories to share with the world.
Virtual reality is a medium that is seeing explosive growth at the moment.
Any journalist presented with the opportunity to write a story about practical uses of virtual reality will most definitely snap that story up.
All you have to do is figure out who to write to…
…and then write to them!
Magazines, newspapers, online blogs, influencers, radio stations, tv shows…they all need content…
And with a 3D virtual tour at your disposal, you have the right story for them!
LEVERAGING SOCIAL MEDIA GROUPS
Leverage existing social media groups to showcase your accommodation to potential guests.
Just don't be sale-sy.
Ask the group for feedback on your 3D virtual tour.
Even be blatantly honest, and explain to them that you've recently had this 3D virtual tour completed and you want to know what questions it leaves unanswered.
Treat it as a survey.
Ask them whether they like the colour scheme.
Ask them what additional facilities you should be including.
The goal is to just get them to explore the 3D virtual tour and let the amazing visuals do the rest.
If you know anything about Virtual Inspections, you know we're OBSESSED with this stuff.
I can (and often do) go on about strategic partnerships, PR opportunities, visual media content maps and so on.
You can learn all that stuff yourself, if you want.
But you're not here for a lecture.
You're here because you want to take your holiday rental to the next level.
And you want to know for sure that we can do that for you.
You know your holiday rental is amazing.
You respect your guests and you want to take them on the ultimate holiday experience.
And you want to maximize and leverage cutting edge technologies to help do this.

HERE'S WHAT TO DO NEXT IF YOU'D LIKE OUR TEAM TO DRAMATICALLY GROW YOUR HOLIDAY RENTAL…
We help holiday rentals like yours increase their bookings to staggering amounts. Whether you've been stuck at less than 50% occupancy for the last 5 years…
Or you're completely booked up but struggling to manage the intense task of managing so many bookings…
Our expertise is solving this problem. And solving it fast.
What we do isn't a secret.
We're open about sharing what has worked for our other clients.
We've published countless articles on proven ways to grow your holiday rental.
I regularly share no-BS techniques, strategies and tactics, from the front lines of holiday rental management and marketing that are working RIGHT NOW and that have helped our clients increase their bookings by up to 25% and beyond.
Get on the Virtual Inspections mailing list if you want to receive this stuff for FREE.
When you do, you'll receive this free report.
It's called '5 Ways to Increase Bookings By 25%'.
This report alone is potentially worth thousands of dollars to your business.
Because it details five ACTIONABLE strategies you can start using right now to grow your guest list.
It lays out how and where you can find your ideal guests who are dying to have a holiday at your accommodation.
This report shows you how to quickly position your holiday rental as the cream of the crop in your market.
I even reveal specific details about the strategies we implement that allow our clients to achieve a 25% increase in their bookings.
So download the report NOW.
Or, if you think you're ready to schedule a call with us, you can do that here.
You can also see a comprehensive list of testimonials from our clients here…
To your growth and success
Daniel Rayner
Founder & Head of Growth
"I didn't know there was a problem before having the 3D virtual tour created; however I have since realised the misconception on size that can be construed through a still photograph rather than the 3D virtual tour that "walks" you through the cabin."
JODY KEMBER – BLUE LAGOON BEACH RESORT
THE GAME CHANGERS WE WORK WITH