Creating an online community is a great way to keep in touch with your ideal guests and constantly stay top of mind. Your opinion will also start carry a lot of weight when people ask where to book.
"Never plug your holiday rental before you've been asked. Provide so much value to your community that they can't help but ask."
Facebook Group
What does your audience want to know?
Facebook Groups are an excellent way of gathering your ideal guests into an online community so that you can engage, educate and entertain them.
This is not about creating a platform to present your holiday home to them, this is about creating a community that you control, so that you can become known as the holiday expert for your area.
You'll find that it won't be long before your ideal guests are asking you for your accommodation recommendations.
Here's what you need to do:
1. Create a Facebook Group, but not titled your accommodation name. You need to think of a name that will not only attract your ideal guest, but keep them engaged.
2. Grow your following by offering incredible competitions that your ideal guest won't be able to help but enter. Free accommodation, free gadgets, free tickets/passes to local attractions etc…
3. Produce valuable pieces of content to regularly update the group with in order to keep you top of mind. This could look like, videos, podcasts, ebooks, articles etc…
Email List
What value can you give them that will make them want more?
Building an email list is a great way to create an online community that hang on to your every word. The key thing is, your emails have to be valuable. So valuable in fact that your audience is just hanging out to read your next one.
What you have to ask yourself if, what do your ideal guests need to know? What advice can you give them as they prepare for the ultimate holiday experience? E.g. "The top 5 things families leave behind when going on holidays?"
Here's what you need to do:
1. Create a list of 52 email topics that your ideal guest would find interesting.
2. Create a 3-5 page eBook on www.canva.com of each topic, to use as lead magnets. Lead magnets are a great way to capture important information from your ideal guest such as their name and email address.
3. Transcribe these eBooks as the email you send out. Keep your emails simple and don't include photos or videos. You want your emails to be as personal as possible.
Podcast
How can you educate your ideal guest to a point where they can't help but pick your holiday rental?
Podcasting is a relatively new strategy to create a community and engage them through valuable information.
Again, this strategy is to position you as the most influential person in your space so that when your ideal guest needs accommodation, you are the first one they think of, which is perfect, because you have just what they need!
Here's what you need to do:
1. Write a list of other topics your ideal guest may be interested in. If you're an accommodation by the beach, I'd write down 'surfing'. If you're an accommodation in the hinterland, I'd write down 'hiking'.
2. Research the most influential people in each of the topics you wrote down.
3. Now get in touch and interview them! The goal is to interview the most famous people in order to leverage their audience. Conduct the interview in your accommodation and even give them a few nights free accommodation to help get them on board.
So now you have 3, (well, more like 9) different strategies you can implement right away to make your accommodation stand heads and shoulders above the rest.
Comment below and let me know which strategies you've already implemented and which ones you are keen to try next!
If any strategically works particularly well for you, I'd love to hear about your specific results. Send me an email at daniel@virtualinspections.com.au
Want 4 other killer strategies? Download this FREE REPORT now!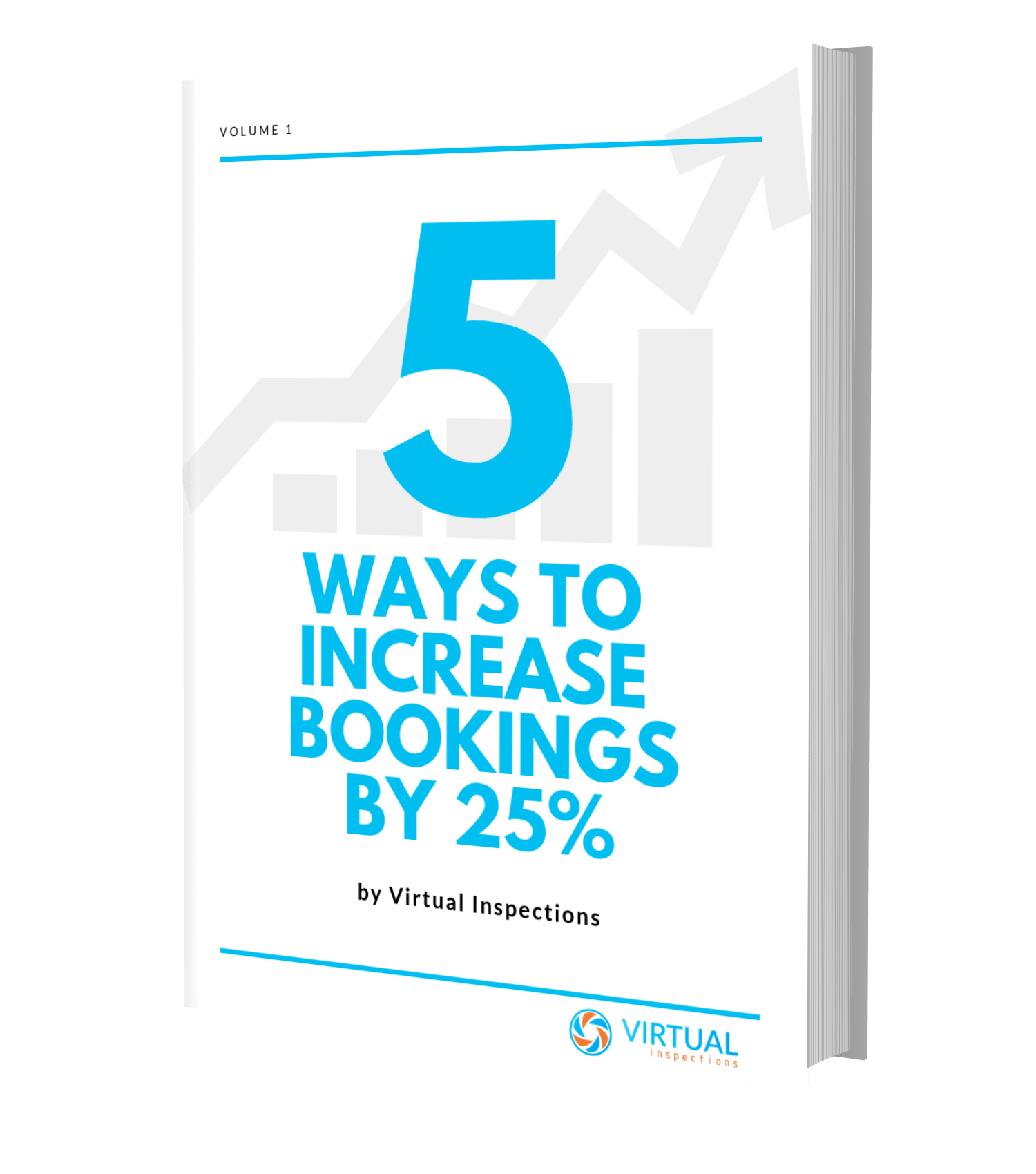 5 WAYS TO INCREASE BOOKINGS BY 25%
Free Report
We have worked with over 200 accommodation providers throughout Australia with a combination of the 5 unbelievably powerful strategies outlined in this free report. Download it now before your competitors do.