Leveraging people with an engaged community already established is a very powerful strategy. One simple photo by the right influencer to the right community could bring in bookings months in advance.
"Find out what they really want and then give it to them in exchange for exposure."
Qualifying the Influencer
How do you know that they're the right one?
Influencers have become a popular term in recent years for people who have created their own niche audience online. This could be on any of the many platforms, such as Facebook, Instagram, Youtube or Podcasts.
Influencers can be incredibly valuable for your holiday rental because you have the opportunity to speak directly to their, already hungry, audience.
But not everyone with a large audience is the right influencer for you.
Here's what you need to do:
1. Qualify the influencer by looking at the niche areas that they focus on. You should be looking at influencers who are into travel, holidays, accommodation and experiences.
2. Qualify the influencer by not only looking at the size of their audience, but looking at how many of their audience engages with their content. You should be looking at a minimum of 10% engagement rate.
3. Qualify the influencer by looking at how regularly they post. The more the post, the better, as long as they are still getting high engagement. They should be posting at least once a day.
Adding Value
What value are you offering?
Now influencers obviously won't be sharing your accommodation with the world unless they are getting something in return. Often the more popular influencers with millions of followers will treat their influence as a business and charge big dollars to be featured on their page.
An alternate strategy is to focus on smaller influencers with "only" tens of thousands of followers. You might be be able to offer a couple of nights accommodation in exchange for 1 post a week for the next 12 weeks for example.
Here's what you need to do:
1. Work out what you can offer that's of value. It may even be more desirable for you to give the influencer giveaways to their audience which will help them grow their audience. Accommodation, gifts, tickets, money etc…
2. Instead of targeting a few of the biggest influencers, why not target 100 smaller influencers. You may even get a better engagement ratio.
3. Whoever you target, be clear on the value you're giving, and be clear on the value you would like in return. Not every influencer will be the right fit so keep reaching out to people until you find a win-win.
Collaborate
How else can you collaborate with them?
What are some other ways you can create a situation where you can leverage their network of your ideal guests?
Here's what you need to do:
1. Contact 5 Youtubers with a minimum of 50,000 followers each, to spend a weekend away at your accommodation together. Allow them to create the content they want, whilst showcasing your accommodation in the background.
2. Contact 5 Instagrammers with a minimum of 50,000 followers each, to spend a weekend away at your accommodation together. Organise a photographer for the weekend so they go away with tons of fresh content.
3. Contact 5 Podcasters to spend a weekend away at your accommodation together. Your accommodation becomes their podcast studio and in return ask to be mentioned as the main sponsor for their show.
So now you have 3, (well, more like 9) different strategies you can implement right away to make your accommodation stand heads and shoulders above the rest.
Comment below and let me know which strategies you've already implemented and which ones you are keen to try next!
If any strategically works particularly well for you, I'd love to hear about your specific results. Send me an email at daniel@virtualinspections.com.au
Want 4 other killer strategies? Download this FREE REPORT now!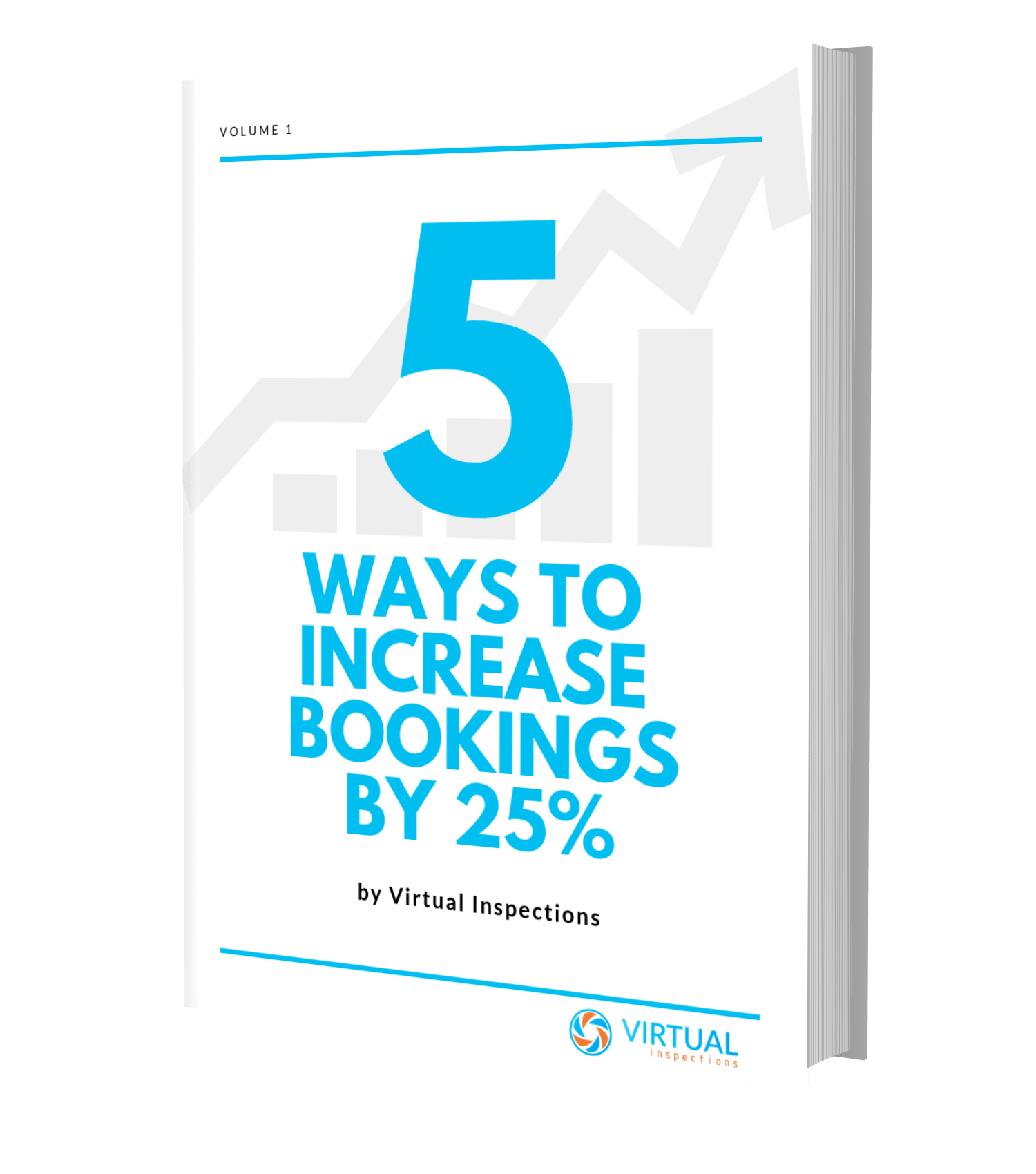 5 WAYS TO INCREASE BOOKINGS BY 25%
Free Report
We have worked with over 200 accommodation providers throughout Australia with a combination of the 5 unbelievably powerful strategies outlined in this free report. Download it now before your competitors do.