Want to grow your holiday rental business on the fly?
And by 'on the fly' I mean, wherever you are?
Or maybe you just waste too much time on tedious tasks that could be automated and systemised…
Well, here is a list, in no particular order, of apps that should help whether you use 1 or all of them.
Also, keep in mind, I haven't personally used all of these apps, so I am just copying and pasting each app's description so it definitely won't sound like me giving these a review!
1. Rentals United
Login to your Rentals United and check your bookings on the go!
You can view your calendars, access bookings data like your guest names and phone numbers and view your property details with a short-cut link to share them.
Rentals United is a NextGen Vacation Rental Software with a specialization in distribution.
We distribute your properties to 60+ listing sites worldwide: you will never have to update calendars or pricing manually again!
Rentals United is the preferred Partner of Booking.com, HomeAway and Agoda in 2018. We already distribute 500,000 worldwide properties.
Features: 60+ 2-Way Listing Sites, Guest Planner, Book Direct Solution, 50 PMS Partners Connected, Yield Management, Payment Providers, Open API, Global Business Support.
2. HelloHere
Hello Here is an app designed for travelers who seek to enjoy their stay with no hassle and waste of time. Our mission is to improve guests' satisfaction and simplify communication between guests and hosts.
Hello Here app helps guests make the most of their stay at any kind of accommodation.
It is a platform for useful information about the place such as:
how to get to the property
entry codes or key handling
available parking place
wifi password/TV access
house rules
amenities and "how to use" guides
FAQ
or any other tips the host or owner shares with you
But also provides:
personalized services provided by your host
tours and activities, tickets to museums
the best cafe around the corner
must see attractions or hidden gems only the locals know
places to chill and relax
the best dining recommendations: breakfast, lunch and dinner
fun nightlife places, bars and pubs
best take-aways
pharmacy and doctor
There is no better guide than a local person.
The app provides carefully curated, personalized and recommended by the host places of interest and services.
Hello Here is simply your mobile concierge at your disposal 24/7.
3. Vayoo.com
Do you want to get more bookings on Airbnb?
Are you tired of not knowing whether your listing is on price?
Your minimum stay requirement is leaving empty days on your calendar?
Would you like to track your economic performance and spy your competitors'?
This and much more is now possible with Vayoo for Hosts, the first mobile App that helps Airbnb hosts increase their bookings and therefore their revenue.
How do we help you get more bookings?
1) Your listing always on price – We provide a price framework, so you don't overprice your property.
2) Minimum stay requirement under control – don't leave any empty days due to this requirement
3) Your potential guests will always find your listing – know the search page in which your listing appears
4) Track your economic performance – price/revenue/occupancy
5) Spy your competitors and make informed decisions – follow the best-performing properties
6) Know your area's trends and statistics – nº of properties/minimum stay requirement/guest capacity
7) An expert always at your disposal – 24/7 advice on any issue related to your vacation rental
4. Igloo Home
The igloohome app allows users to manage their igloohome smart locks or igloohome smart keyboxes.
Grant visitors access to your home or property from any time and place.
Through the igloohome app, you can send a PIN code or Bluetooth key to anyone via email/SMS/Whatsapp/other communication platforms, for the duration that you select.
Through the igloohome mobile app, you can also check the access logs to see who and when someone has entered your property.
For Airbnb hosts: Make check-in and check-out smoother for you and your guests.
When you synchronise your Airbnb account to the app (via Airbnb Connect), a PIN code is created for each guest when their booking is confirmed.
This PIN code is sent to the guest for his/her to use on the igloohome smart lock/keybox when they arrive at your property, and is only valid for the period booked.
No more fuss over key exchanges and missing/lost keys ever again.
5. Roomonitor
Roomonitor app can be used to completely manage your apartment, hotel, hostel or holiday rental.
Roomonitor's GuestAssistant allows you to turn your mobile phone into the key to your apartment, remote control of the air conditioning and includes a powerful communication tool with the owner/manager.
6. Airtasker
To-do list never getting shorter?
Take the burden off and find the help you need on Airtasker.
Simply let people know what you need done by posting a task, then pick the offer that works best for you!
Sort out the details while we hold the payment securely for you, then once it's done you can release it to the Tasker.
Or are you looking to earn some extra money?
Airtasker gives you the flexibility to work when you want, with whom you want and doing what you want to do.
Plus you decide what is a fair price for the task – you're in control!!
TASKERS IN YOUR COMMUNITY
We've got over 2 million people across Australia & the UK ready and willing to help out.
So when you post a task you need done, there's a good chance there'll be someone round the corner eager to help!
RATED & REVIEWED TASKERS
When a task is done it gets rated and reviewed – so you can find out about the quality of a Tasker's work and how reliable they are before you accept an offer.
PAY SECURELY
Payment for the task gets sorted out when an offer is accepted and held securely until the task is done.
So both Posters and Taskers can be confident that payment is ready and the task can get done without hesitation.
COVERED BY INSURANCE
Insurance is there to ease any worries – making sure the Tasker has liability insurance while performing most task activities*.
POPULAR TASKS
We get all sorts of weird and wonderful tasks on Airtasker – after all, nearly anything can be done through it! But here are some of our most popular types:
Home cleaning
Tradesmen & handyman jobs
Gardening
Pick up & delivery
IKEA furniture assembly
Online freelancing
Photography
Blog support
Office admin services
Airbnb tasks (cleaning, key drop off)
7. Partysquasher
Party Squasher helps home owners, property managers and short-term rental hosts avoid party disasters while renting their homes.
The Party Squasher box (purchased separately) is a smart, privacy-friendly, counting device designed to help you stop the party before it rages.
Our technology counts the number of mobile phones in your custom detection range, and our app allows you to view trends and be alerted in case the number exceeds what you expect.
8. Homeit
With homier you can travel the world without keys and access properties anywhere at anytime.
You don't waste time waiting and get the treatment you deserve.
For travelers:
Get access to a property you booked
See instructions from your host
Unlock doors using internet or SMS
Call your host and get directions to your property
9. Yoomondo
Hey there!
To use yooGuest, ask your accommodation provider for your 6-digit code!
Once you have the code, you can use it to log in and start using the app.
You'll then be able to discover and book local activities and services near your accommodation.
Also features:
– Check in and out
– Local map (with points of interest selected by your accommodation provider)
– Property info (how to use appliances, answers to frequent questions, house rules etc)
– Chat (with your accommodation provider and local activity providers)
– Area info (history, geography of the area you're staying in)
– About your host
– Useful contacts
10. Vert S
Vert S is an alternative version of critically acclaimed Vert – unit and currency converter.
S stands for Speed.
If you prefer lists and like to browse through categories, this app is not for you.
If you are looking for a converter which will provide a super fast conversion, than this is your baby.
Vert S supports over 800 units and 168 currencies along with precious metals.
You can add an unlimited amount of custom units.
By favouriting conversions you add them to your favourite list and make them easily available at any time.
There is a yearly history chart for all currencies.
———————————————————————————
USABILITY
• ADVANCED SEARCH feature – find units by name or code, find currencies also by country
• Have your FAVORITE CONVERSIONS always at hand: create them fast and simple
• Interactive HISTORY CHART FOR CURRENCIES to monitor their yearly volatility
• AUTOMATIC CURRENCY ADJUSTMENT by country
• Choose how you want to launch the app (with favourite, history, search or last conversion screen)
• For best ACCURACY formula based converting is used
• OFFLINE conversions
• CALCULATOR at hand [ + – × ÷ ]
• Automatic decimal place adjustment
• Conversion HISTORY log
• Super fast experience
• Apple Watch support
CONTENT
• OVER 800 UNITS
• 168 CURRENCIES AND PRECIOUS METALS with automatic updates
• COMPOUND units (e.g. foot + inch, pound + ounce)
• UNLIMITED SPACE TO ADD CUSTOM UNITS of your choice
USER INTERFACE
• OPTIMIZED for iPhone and iPad
• SIMPLICITY in the service of efficiency
• INTUITIVE usage
• Clean and PIXEL-PERFECT design
• Personalisation to suit your needs
• A light and a dark theme
• A white or red icon
11. Tado
With tado° you control your heating and air conditioning more easily and conveniently than ever before.
tado° helps you create a comfortable and healthy climate at home.
Its intelligent control works to save energy – good for the environment and for your wallet.
For all Smart Thermostats and the Smart AC Control from tado°.
Auto-Assist
The tado° app is free to use, but you can get even more comfort out of your tado° system by activating the Auto-Assist Skill.
Auto-Assist enhances Geofencing and Open Window Detection by automatically applying the most efficient settings.
Want 4 other killer strategies? Download this FREE REPORT now!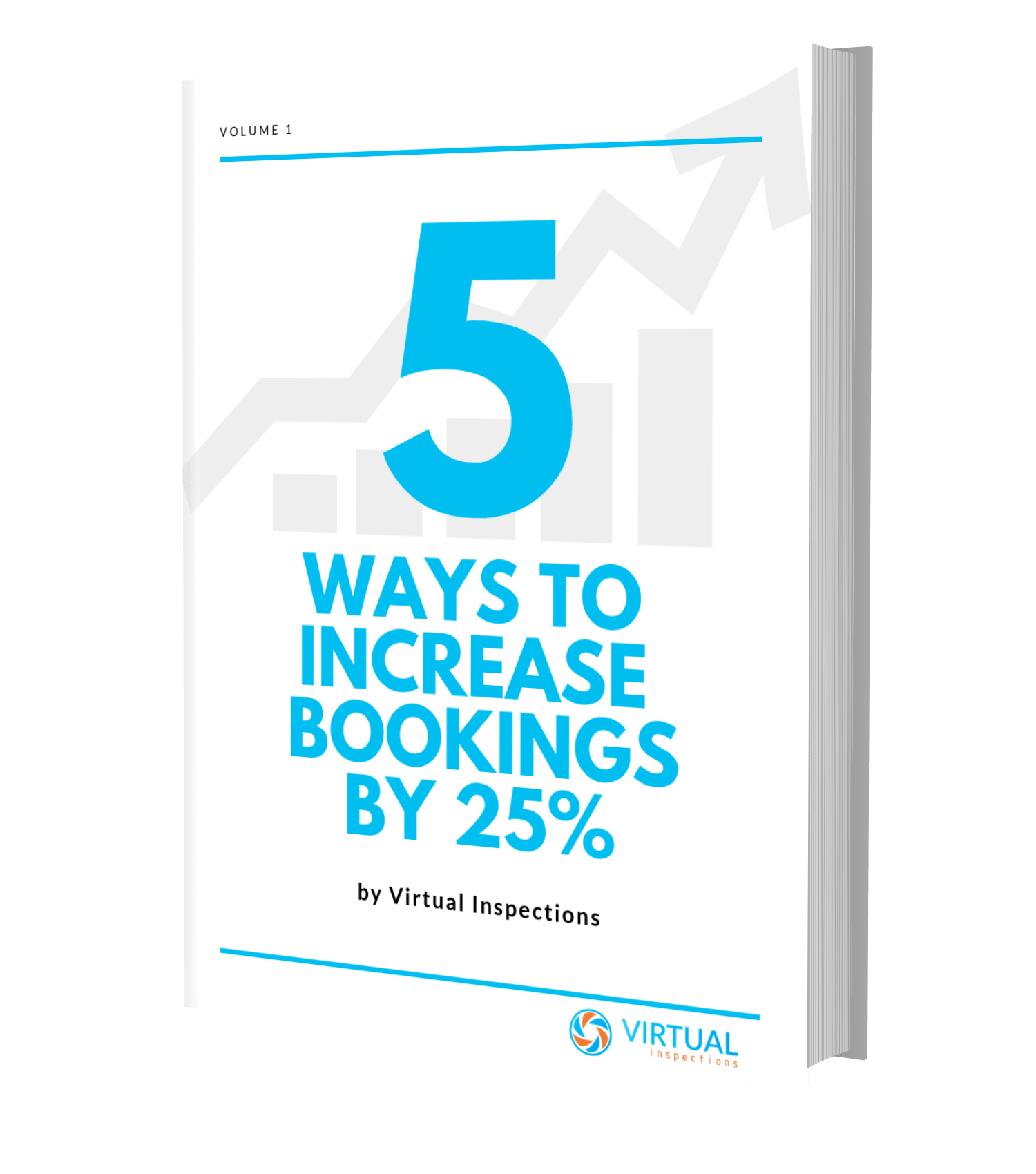 5 WAYS TO INCREASE BOOKINGS BY 25%
Free Report
We have worked with over 200 accommodation providers throughout Australia with a combination of the 5 unbelievably powerful strategies outlined in this free report. Download it now before your competitors do.