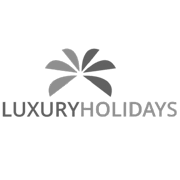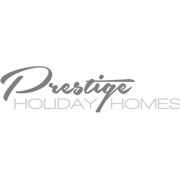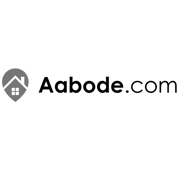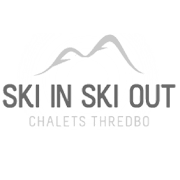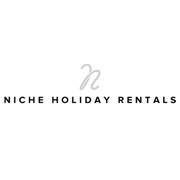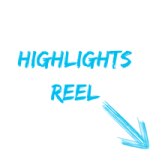 Imagine if there was ONE key ingredient that could take your struggling holiday rental and turn it into the cash cow you hoped for in the first place…
…whilst spending less time actually doing the work?
Your profits would explode.
You'd have more time to relax.
OR time to build your property empire.
You know better than me how much time your wasting answering those frequently asked questions, (despite the information already being on your website).
Words just never paint the full picture, do they?
Pictures often don't even paint the full picture…
And let's not even think about the number of FAQs that didn't make it through to your inbox because that POTENTIAL guest was distracted by the next holiday rental that caught their eye.
There are that many short term rental options available today that if you're not answering their questions in a matter of seconds, they won't be giving you bookings…
And even the ones that do book, is their perception of your accommodation setting them up for a win?
You see, expectations that don't line up with reality is probably the easiest way to send your struggling holiday rental through the floor.
"But I don't want to spoil our WOW factor…"
That's like throwing a fishing hook into the water without any bait.
You're there, but no one wants a bite!
Now I'm sure you can agree with me when I say that there's a plethora of accommodation types littered throughout the country with all different features, facilities and purposes.
And honestly, your holiday rental would probably only suit a small percentage of the population.
If you're a boutique honeymoon suite, you're probably not wanting families…
If you're a tiny home with a loft-bed, you're probably not wanting a retired couple…
And if you're a 7 bedroom luxury lodge, you're probably not wanting a bucks party…
And honestly, each year your holiday rental could only cater to an even smaller percentage of the population.
With only 365 days in a year, at maximum you're looking for 365 bookings.
This isn't even factoring in the majority of stays being 2, 3, 4 and 5 nights.
So really, 150 bookings tops.
What you need to do is determine your ideal guest, craft the perfect holiday experience and then make sure your ideal guest knows you've crafted the perfect holiday experience, just for them.
But what do you do if words simply won't cut it and your photos and videos are still leaving room for doubt?
Well, we've seen 3D Virtual Tours increase bookings for over 200 accommodation providers throughout Australia and New Zealand just in the last 12 months.
This isn't 200 accommodation providers in just one specific niche either.
From holiday homes, to hotels, to resorts, to bed and breakfasts, to caravan parks to cottages and everything in between, we've implemented our specifically curated 3D virtual tour strategy to help hundreds of short-term rental shift their gears into full throttle and create the ultimate holiday experience.
Sounds hard to believe but it's true.
In fact, we're so confident we can help you that we'll even guarantee results – if you're not happy with your 3D Virtual Tour after 30 days you get your money back!
No questions asked.
Having created over 1,000 3D virtual tours across Australia and New Zealand, there's a high chance we've already created a 3D virtual tour in your area.
So why not jump ahead of the pack and start implementing the tactics and strategies used by Australia's top holiday rental experts.
WE CONSISTENTLY TURN
LEADS INTO GUESTS
By showing them what they really need to see
Most holiday rental owners have it wrong! They focus on trying to keep their accommodation a surprise, but that's not helping anyone. You see, when guests are looking to book their holiday rental, they have a subconscious checklist of things they are looking for to determine whether it is the right accommodation for them. By not giving them the necessary information, you are putting a road block in the booking process.
01
traffic
We send a steady stream of highly qualified guests ready to make a booking straight to your website through targeted referral strategies.
02
conversion
We increase the amount of visitors that turn into guests by implementing our 100% transparency strategy that helps our clients see an increase of 25% in bookings.
03
nurturing
We equip you with an automated system that nurtures your leads for you by answering those frequently asked questions 24 hours a day, 7 days a week.
04
expansion
We help you expand your service by allowing you to strategically plan refurbishments, inclusions and extensions without requiring access.
THE GAME CHANGERS WE WORK WITH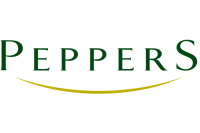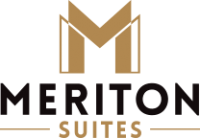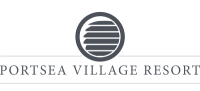 "Because our accommodation is so unique and remote it's hard for people to understand how good the houses really look. Now with the Virtual Tour they can see exactly how both houses look and feel and be confident that what they see is what they get. Our bookings have increased by 25% simply because the virtual tour leaves no room for doubt!"
Danny Sinclair – Fraser Island Holiday Lodges
YES! I WANT TO INCREASE MY BOOKINGS BY UP TO 25%!
Here's how It works. First we'll review your holiday rental, your marketing, your sales funnel, your service and the overall holiday experience. Then, based on this info, we'll develop a custom 3D Virtual Tour strategy specifically for you…free.
Everything we discuss is specifically tailored for your holiday rental. There is no charge for this and there is no catch.
We do this because many people who go through this process are so impressed and happy, they ask to become a client.
Please note this is not a sales call. You'll be speaking with one of our highly trained 3D Virtual Tour strategists who will come up with a plan tailored to your business to maximise your bookings and reduce wasted time. There's no obligation for you to take up any of our services.
GET A FREE 30-MINUTE STRATEGY SESSION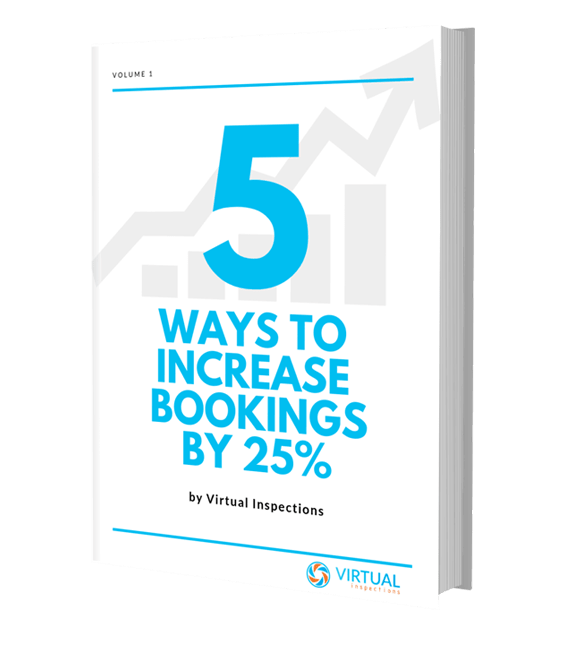 5 WAYS TO INCREASE BOOKINGS BY 25%
Free Report
We have worked with over 200 accommodation providers throughout Australia with a combination of the 5 unbelievably powerful strategies outlined in this free report. Download it now before your competitors do.
At Virtual Inspections we understand that having a THRIVING holiday rental takes a lot more strategy and insight than just a SURVIVING holiday rental. This is why we take an in-depth look into who your ideal guest is, what they need to know to make booking your accommodation a no-brainer and how to turn them from just another guest into a raving fan. But there's no point increasing your bookings if you can't handle the increase either.
This is why we back our 3D Virtual Tour strategy 100%, as a tried and tested method to not only give your amazing holiday rental the comprehensive showcase it deserves, but also to answer most, if not all questions your guests may have. Our clients have seen their bookings go up by as much as 25%, which is also backed up by an increase in time spent on their website and a decrease in time spent responding to frequently asked questions via phone and email.
CLAIM YOUR FREE 30-MINUTE STRATEGY SESSION NOW
WARNING: Before you claim your free strategy session you must understand that this is only for people serious about setting up their holiday rental business for long term success. We'll do the brunt of the work, but to truly get your sales figures skyrocketing we need your commitment and dedication. If you're not ready for that please don't waste our time.
But if you are ready to kick your holiday rental business into overdrive and skyrocket your bookings, book your FREE strategy session call now.
By the way we recommend you book quickly. Our 3D Virtual Tour Strategists only have a limited number of slots available for free sessions each month and they're filling up fast. Not to mention that our head of accounting is NOT happy we're giving away these sessions for free and wants to shut this offer down. Get in now before we have to start charging again.
GET A FREE 30-MINUTE STRATEGY SESSION